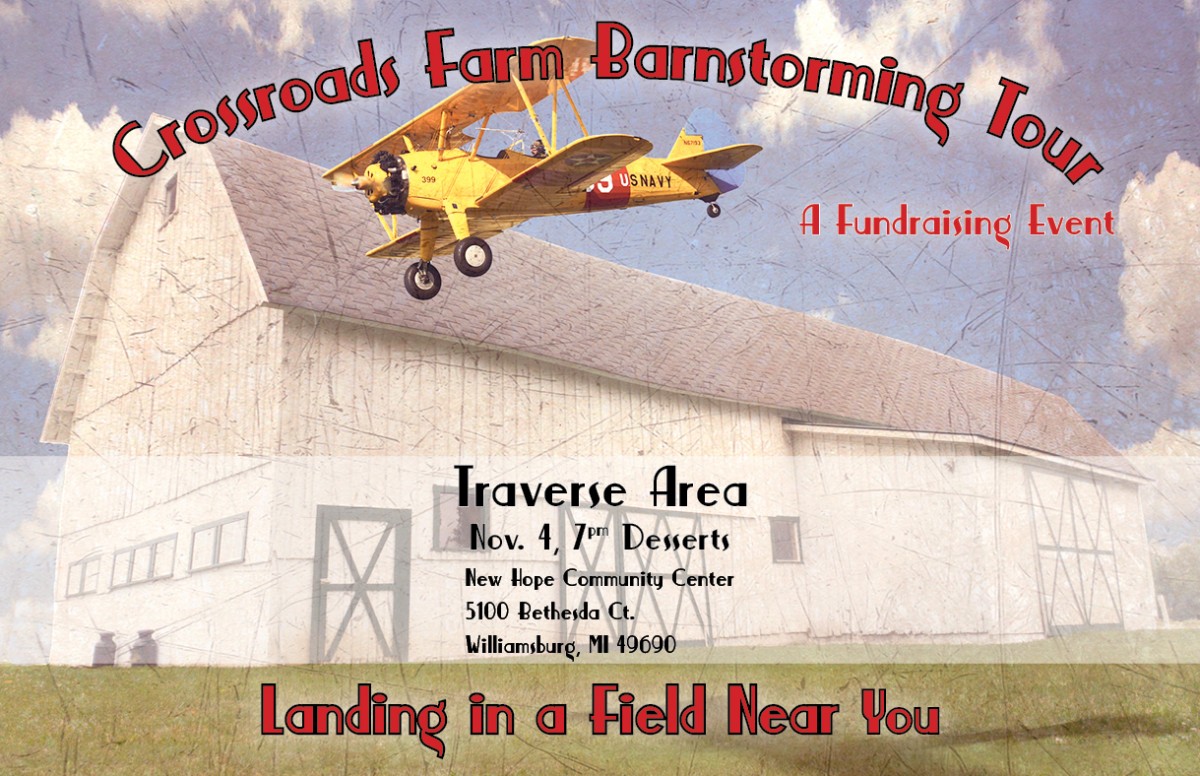 Saturday, November 04, 2017, 7:00 PM - 9:00 PM
Rural communities have been given the unfavorable nickname of "fly-over-communities." It indicates that the corn fields and barns, dotted by little towns and burgs are not worth the trip.
In each of those communities people work, love, share, and die. In fact, there are roughly 60 million of these people. Twelve million of them are teenagers.
Over three of every four teens living in rural communities claim absolutely no faith. We at Crossroads Farm decided nearly twenty years ago to change those numbers.
We made it our mission to not only land in these overlooked communities, but to live there.
Come hear about how our ministry is taking rural communities to new heights. Event features will include: student testimonies, live jazz combo, and a special greeting from Cheryl Bachelder, Former CEO of Popeyes Louisiana Kitchen, Inc.
-Doug and Dawn Routledge