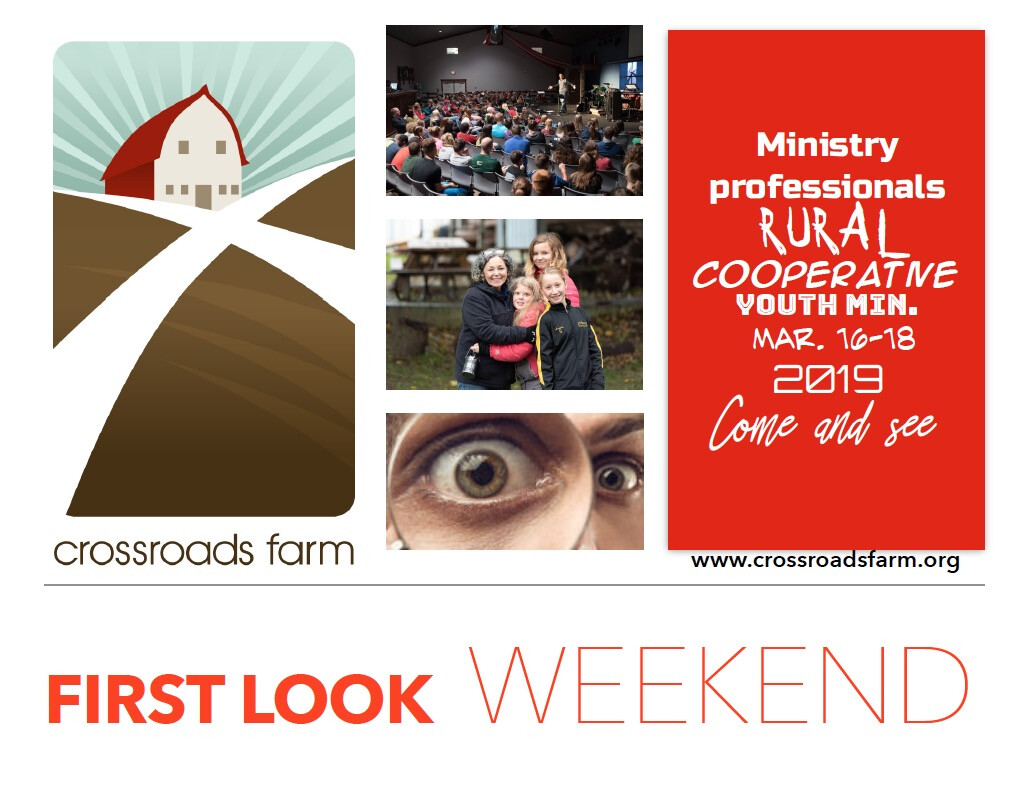 Saturday, March 16, 2019, 2:00 PM - Monday, March 18, 2019, 10:30 AM
Interested in rural youth ministry? Want to learn more about Crossroads Farm and see how it works? Looking to see what it would take to start a Crossroads Farm in your area?
Come check us out at the First Look Weekend.
Cost of the weekend is transportation to Crossroads Farm and two nights housing.